CSR Business Programs, Sustainability Reporting and Earth Day 2012
This year Miratel decided to measure and compile its CSR business ethos into its first Sustainability Report and I had the opportunity to be on the reporting team. Having worked with Miratel since it opened in 2000, I was a part of the eco-growth of the company and felt like I was in a good position to speak to its green initiatives. I remember the facilities becoming 100% green powered, switching to toxin-free cleaners, banning plastic water bottles and starting our recycling programs and I was eager to see the impact of these and our other efforts.
As we are in the final stages of completing the report, we have thought about our goals for 2012 and I came to several realizations during this thought process which I would like to share especially with Earth Day being this Sunday April 22nd, 2012.
Education and Awareness. Change will not happen without education and awareness of the environmental issues and what actions we can each take to minimize our footprint. Education in our schools is great but that has to continue at home and in the workplace. We have many green policies and programs at Miratel but I realized from working on the Sustainability Report that employee engagement needs improving. Although our green policies are built into our operations, more attention needs to be paid to active promotion and engagement strategies so employees feel involved and invested and the same must hold true in all elements of life. It is our responsibility to keep each other aware and engaged in living an environmentally conscious life through open dialogue with those in our personal and professional circles and leading by our daily actions.
No Act is Too Small. Even the smallest of actions can make a difference and have a positive impact on our environment when taken by the collective. For example, I saw the impact retrofitting our office lighting to eco-responsible fixtures had on our energy consumption while working on the report. I see this as a small effort because no sacrifice was involved – our offices are still lit. It's not like we switched to candlelight. Many small changes – like changing lighting or light bulbs – made to our individual consumption habits can have a huge impact on our overall footprint with little to no sacrifice. Something to keep in mind is that it's progress not perfection and every little bit helps.
Treat Every Day Like Earth Day. Although April 22nd is designated as Earth Day, every day should really be approached with that same sense of increased awareness and interest. The image of the traditional environmentalist is no longer accurate – we are all environmentalists. You don't have to live off the grid, power-pedaling your toaster to consider yourself an environmentalist. If you are conscious of the environment in the decisions and choices you make in your daily life, you are an environmentalist. Earth Day gives us the opportunity to really highlight the issues our planet faces however it's more than just a day – it's a way of life to be applied every day.
Mobilize the Earth. Earth Day was established in the US 1970 and it has since grown to be supported by millions worldwide. This year, the Earth Day Network wants to Mobilize the Earth through campaigns such as A Billion Acts of Green, Campaign for Communities, Know Green, Go Green, Renewable Energy for All, Earth Day University – Mobilize U among many others.
Earth Day Canada has an online campaign, where individuals can register how they are taking action in one to four areas: what they eat, what they drink, detoxing personal care routines and activating their lifestyle. You can register the changes you plan to make from 1-4 weeks and the website will track the collective impact of all registrants.
Personally, I have been slowly making changes over the past few years but have picked it up in the last year as I've been more aware of my own personal sustainability. I moved closer to work, reducing my commute by one and a half hours. I've parked my car and started taking public transit. I never buy or use plastic water bottles and switched to a reusable coffee/tea cup. One of the more difficult efforts has been reducing meat at least one day per week. Although I can't always make it a Meatless Monday, it definitely happens at least one other day per week. By giving up meat just one day per week, I am reducing my carbon footprint by 28.5% so that is enough motivation.
I will continue to look for ways to further reduce my footprint to help our planet – do you have any suggestions? Please share your ideas in the comments.
Happy (every day is) Earth Day!!
Mobilize The Earth Video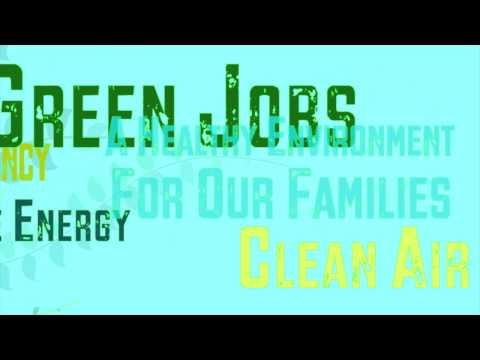 ____________________________________________________________________________________
For nonprofit, CSR business, digital and other news,please connect with us on Twitter, Facebook and Linkedin or subscribe to our RSS feed.
Miratel Solutions is a Toronto call centre, eBusiness, and letter shop mail house specializing in professional professional fundraising including telephone fundraising, online fundraising, lottery services, donation caging, donation processing and other donor management services. We are committed to our CSR business values in all contact centre services and mail house operations and advancing the missions of the nonprofits we proudly serve.