5 Celebrity Charity Events by Musicians that Incorporate Nonprofit Fundraising and Awareness
I try to highlight the nonprofit fundraising and cause awareness efforts of celebrities to highlight the good rather than the scandalous, salacious or non-stories. I have recently featured the tremendous way in which the celebrity community came together to help with Hurricane Sandy relief Part 1 & Part 2 and also the 20 Top Celebrities Gone Good of 2012 Part 1 & Part 2. Today I'm featuring the latest efforts of singer turned actor Justin Timberlake, British boy-band One Direction, pop star and new judge on The Voice Shakira, actress and singer Selena Gomez and Canadian mega-star Celine Dion.
Singer and actor Justin Timberlake has recently released Suit & Tie featuring Jay-Z, his first single in five years off his upcoming album The 20/20 Experience. Hot on the heels of this big news, JT announced a special one-night concert performance during Super Bowl weekend on Saturday, February 2, 2013. "Justin will be performing as FEATURED SPECIAL GUEST – at the hottest party of the weekend, DIRECTV's Super Saturday Night!! This is Justin's first concert in almost 5 years!!!" Justin's performance will solely benefit a cause he holds very dear, the Shriners Hospitals For Children.
Mega pop band One Direction have been busy giving back and using their talent to release a single for Red Nose Day, a campaign in support of Comic Relief. Comic Relief "is a major charity based in the UK which strives to create a just world free from poverty". One Direction has recorded the 1978 Blondie classic One Way or Another and all proceeds will be going to the charity. The single is available for pre-order on iTunes with an official release to follow in February in anticipation of Britain's Red Nose Day on March 15, 2013.
Shakira, who is a UNICEF Goodwill Ambassador, just gave birth to her first son, Milan Piqué Mebarak, with Spanish football star Gerard Piqué. The pair are bucking tradition and opting for a virtual charity baby shower with an interactive element for guests. In lieu of purchasing gifts for little Milan, shower guests will be able to purchase gifts from the United Nations Children's Fund (UNICEF) to help the most vulnerable babies in the world. Gift options include (USD): $110 (ready-to-eat therapeutic food); $50 (oral rehydration salts); $37 (suspended baby scale); $10 (polio vaccines); and $5 (mosquito net). Guests can become 'UNICEF Champions' and earn points and win prizes like signed Shakira CDs and DVDs and FC Barcelona shirts and footballs by spreading the word about the event to their friends.
Another UNICEF event was recently held on Saturday January 19th, 2013 by UNICEF Ambassador Selena Gomez. This marked Selena's third annual Acoustic Charity Concert and the event raised more than "$150,000 to support UNICEF's programs that provide nutrition, clean water, medicine, education and more to children worldwide." Including this last concert event, nearly $400,000.00 has been raised by Ms. Gomez to date.
Celine Dion recently held a charity concert in Las Vegas on January 20th, 2013 at the Colloseum in Caesar's Palace. The evening titled Adding Tomorrows with Celine Dion raised $1.5 million towards the Cystic Fibrosis Foundation, a cause Celine holds close since losing her sixteen-year-old niece, Karine, to the disease in 1993. Dion has been devoted to the Foundation mission for decades and serves as the National Celebrity Patron for Cystic Fibrosis Canada.
Celine Dion – Lullabye (Cystic Fibrosis Benefit 20/1/2013)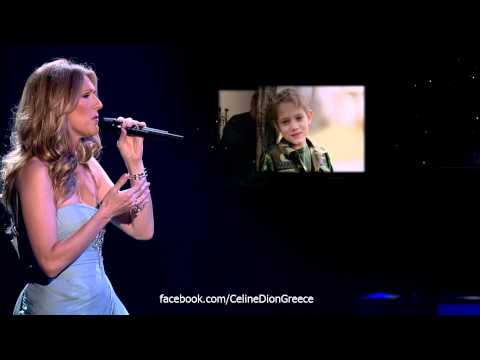 Congrats to all these stars for giving back and paying it forward to those in need by including nonprofit fundraising values into these special events. I will continue charting the efforts of celebrities throughout 2013 to do my part to offset some of the nonsense that tends to be written about their lives.
___________________________________________________________________________________
For nonprofit, nonprofit fundraising, CSR business and other news, connect with us on Twitter, Facebook, Linkedin and Pinterest or subscribe to our RSS feed.
Miratel Solutions is a Toronto call centre, eBusiness, and letter shop mail house specializing in professional fundraising services including telephone fundraising, online fundraising, lottery services, donation caging, donation processing and other donor management services. We are committed to our CSR business values in all contact centre services and mail house operations and advancing the missions of the nonprofits we proudly serve.