5 Things I Learned from AFP's Fundraising Day 2012
Working within the professional fundraising sector and being a member of the Association of Fundraising Professionals (AFP) Greater Toronto Chapter, I have come to truly appreciate attending AFP sponsored events. There was a time when I was hesitant about going – questioning if it was worth the day away from my desk but I now know it is well worth the time. I realized this after attending Congress 2011and I was reminded again when I had the pleasure of attending AFP's Fundraising Day last week for the 2nd consecutive year. The event brought together 45 trade exhibitors and over 500 delegates with 24 industry-related learning sessions. Armed with last year's experience, I planned my day ahead of time so I didn't miss out on certain opportunities and I managed to catch all the ones I wanted plus a little more. Now that I've had a chance to reflect on the day, I've put together a list of a few things I learned from the one day event.
Data is Key to Improved Results. Coming from a call centre telephone fundraising/donation processing world, I decided to attend a presentation on Database Analytics where I learned many useful tips to help streamline and maintain quality data. The speaker directly related data quality to not just fundraising results, but also operational, administrative and delivery costs. With rising fundraising costs and the unpredictable growth of fundraising revenue, data must be a focus that nonprofits give to ensure that they are operating efficiently while maximizing donor revenue. I will write about this great session in more detail in my next blog but had it not been for Fundraising Day I may never have had the opportunity to participate in this information seminar.
More than Just a Lunch. The lunch is not only a time to refuel after a morning of sessions, but also a time to meet and catch up with others working in professional fundraising. I have enjoyed the plenary speaker at the luncheon in previous events and this year did not disappoint. Dr. Samantha Nutt, author and Founder & Executive Director of War Child Canada, who also was appointed to the Order of Canada in 2011, gave an enlightening and entertaining speech with a very poignant message that tenacity and perseverance are the basis of successful fundraising. She shared her personal story in launching War Child Canada and the lessons she learned along the way and without any previous 'fundraising' experience. These included: Just because it hasn't been done, that doesn't mean it can't be done; If no one is listening don't shout –change the message(or approach); know from the start "What is your why? Why do you do what you do? Sam (as she prefers to be called) delivered a fantastic presentation that left us inspired and motivated.
AFP as an Organization. Although smaller in comparison to the AFP Congress event held in the fall, Fundraising Day is still well attended. During the luncheon presentation we learned that the Association of Fundraising Professionals is the largest in the world serving our sector, with over 30,000 members. Our Greater Toronto Chapter is the largest chapter in the world with over 1,200 members. It's encouraging to know that we are at the epicentre of AFP's nonprofit fundraising world, as it puts us at the forefront of the latest information, advancements and new technologies which makes attending and networking at industry events all the more valuable.
LinkedIn the Little Black Book. I regularly post on social media subjects and how they relate to the nonprofit world. So, I couldn't stay away from the "LinkedIn for Fundraisers" session in the afternoon. Not only am I still a little LinkedIn shy, but it was being presented by Clare McDowall, Communications Director for Small Change Fund, who I had the pleasure of meeting at AFP Congress 2011. Clare and her co-presenter Paul Nazareth, Manager of Philanthropic Advisory Services for Scotia Private Client Group, gave a thorough presentation on how fundraising professionals can maximize the benefits of this growing social media platform, not only for fundraising benefit, but career and professional development. By attending this session I learned valuable tips on how to improve my personal and corporate profile and will share these in a future post.
Awards can be a good thing. Fundraising Day includes the naming of the New Fundraising Professional Award and this is a reward given to a newcomer to the industry who has made incredible strides in a short period of time. The camaraderie at these events makes this a genuine feel-good moment even if you have never met the winner. So having said that, I'd like to congratulate Kathryn De Carlo, Development Officer, Leadership Philanthropy at Canadian Cancer Society for winning the AFP Greater Toronto Chapter's 2012 New Fundraising Professional Award. The story of her move from a successful career in the corporate sector to working in nonprofit with much success was inspiring. Her accomplishments through such a short period of time, is certainly worthy of such recognition.
Fundraising Day may have just been one day, but it was a day full of inspiring speeches, informative sessions, motivating conversations, camaraderie and many more lessons learned than I had space in this post. I left with my fundraising spirit fully charged. I will write more in coming posts.
AFP Fundraising Day 2012: Consider Yourself Warned Promo Video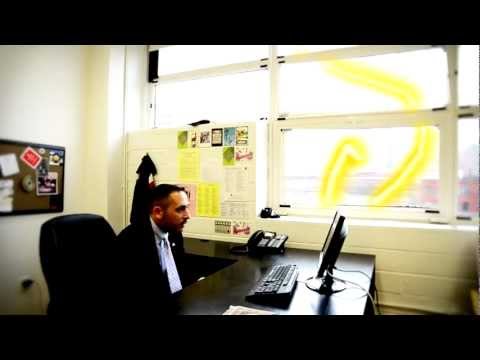 _______________________________________________________________________________________
For nonprofit, professional fundraising, CSR business and other news, connect with us on Twitter, Facebook and Linkedin or subscribe to our RSS feed.
Miratel Solutions is a Toronto call centre, eBusiness, and letter shop mail house specializing in professional fundraising services including telephone fundraising, online fundraising, lottery services, donation caging, donation processing and other donor management services. We are committed to our CSR business values in all contact centre services and mail house operations and advancing the missions of the nonprofits we proudly serve.