Beyonce Helps Kick Off World Humanitarian Day Sunday August 19th, 2012
CSR Business
,
CSR Canada
,
News
,
Philanthropy
|
Elyse
| August 17, 2012 at 12:01 am
---
I have explored the connection of celebrity with the causes they support in many previous posts like the 10 Most Charitable Celebrities from the 2012 Oscar Nominees, the 10 Top Forbes Power Celebrities and the Charities They Support , the 10 Highest Paid Celebrities from Forbes Under 30 List and their Philanthropic Efforts, 10 Top Celebrity Charitable Contributions Based on Publicity Value, 10 Highest Paid Actors from Forbes List and their Charities and 10 Top Social Media Superstars from Forbes List and their Causes.
Today's post expands on that idea but in a very different fashion. This coming Sunday August 19th is World Humanitarian Day 2012. The event is organized by the United Nations and other humanitarian aid organizations around the world, creative-industry partners Droga5 and Ridley Scott & Associates along with superstar Beyoncé.
The significance of August 19th is that it is the anniversary of the 2003 bombing of the United Nations headquarters in Baghdad, Iraq, which killed 22 people. "World Humanitarian Day recognizes those who face danger and adversity to help others" and it is a day to "pay tribute to those who continue to help people around the world, regardless of who they are and where they are."
World Humanitarian Day aims to be "a global celebration of people helping people." It is a day to stand up and take action to help rather than turn a blind eye. The goal is to reach 1 billion people across the globe and motivate them to make the world a better place. 1 billion people, on 1 day, with 1 message: I WAS HERE sent loud and clear on Sunday August 19, 2012 via a Thunderclap through Facebook and Twitter so the world takes notice. Each I WAS HERE message represents a commitment to perform one act of kindness to help someone else and create the largest social media message in the history of social media in the process.
In recognition of World Humanitarian Day, and of the significance of 1 billion I WAS HERE messages, Beyoncé is dedicating her single, "I Was Here" from her album "4" released in 2011. To commemorate this dedication, Beyonce will be releasing a new video for "I Was Here" on Sunday August 19th in respect of this important day. This new video of the mega-star singing live was filmed on the stage of the United Nation's General Assembly in New York City on August 10th, 2012.
In a recent interview with Anderson Cooper, Beyoncé explained that the lyrics of the song express all of our desires to make our mark in the world – to say I Was Here. "It says, 'I want to leave my footprints in the sands of time' and it basically is all of our dreams, I think. And that's leaving our mark on the world. I feel like we all want to know that our life meant something," It's a message she is hoping will inspire acts of kindness around the world.
Others celebrities supporting this event are Chris Brown, Jessie J, Hilary Duff, Kelendria Rowland, Piers Morgan, Sarah Brown, William Shatner, Rita Ora, Kellan Lutz and Kate Upton. Corporate citizens participating include Gucci, Miratel Solutions, PUMA, Planet Forward, InStyle and Hershey's Kisses. Other humanitarian causes who are supporting this event are the UN Refugee Agency, UNICEF and Save the Children. All of these people and organizations are harnessing the power of their social networks to help highlight this worthy cause and make a difference.
To show your support you can take a moment to help someone around you who is in need. Often we are too introspective and don't notice that there are many little things we can do everyday that don't require a huge amount of time or money, but will help to make the world a better place for someone. Examples are "help someone with their shopping, make a homeless person a sandwich, donate your skills to a community project, stand up for someone being picked on, visit an elderly person, cook a meal for a new mum, comfort someone in hospital, volunteer at a local charity, give away something you don't use, mow your neighbour's lawn or tutor a disadvantaged young person." You can also visit any of the humanitarian sites listed on their website for suggestions on how you can help others around the world.
As of 11pm Wednesday August 16, 2012 the total social reach was 226,191,853 so there is still some ground to be made. The social reach count reflects the number of followers and friends of every person who has signed up to make a difference in the world and to make this day a success.
On Sunday August 19th, 2012 ask not what the world can do for you. Ask what you can do for the world. And then join in to help flood the world by sharing this message with your friends via Facebook and Twitter. You can also add a Twibbon to your Facebook and Twitter icons.
The deadline to join in and participate and support this meaningful event is 12pm Sunday August 19th.
Beyoncé – World Humanitarian Day 2012 Campaign Message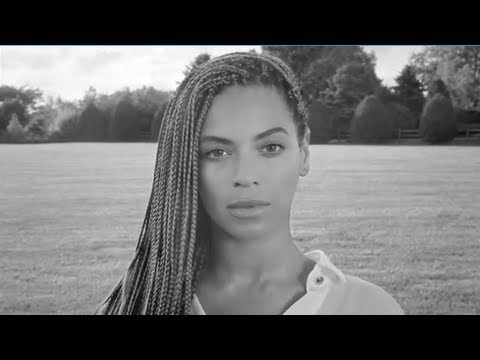 _________________________________________________________________________________________
For nonprofit, nonprofit fundraising, CSR business and other news, connect with us on Twitter, Facebook and Linkedin or subscribe to our RSS feed.
Miratel Solutions is a Toronto call centre, eBusiness, and letter shop mail house specializing in professional fundraising services including telephone fundraising, online fundraising, lottery services, donation caging, donation processing and other donor management services. We are committed to our CSR business values in all contact centre services and mail house operations and advancing the missions of the nonprofits we proudly serve.