You Can Play Project Teams LGBT Athletes and Straight Allies
Much attention has been paid recently to Lesbian, Gay, Bisexual and Transgender (LGBT) youth and the inner and outer struggles they can endure growing up. There is no escaping the demons of bullying in 2012 but the enduring message is that It Gets Better. You'll grow up and out of the helplessness of the situation. Unfortunately, adulthood doesn't always offer the refuge it promises it should.
Although it appears society is becoming more tolerant to the LGBT community, one of the places where blatant homophobia still runs rampant is in the locker room. Sports appear to be one of the last bastions of this discrimination and this means that lesbian, gay, bisexual, and transgender players have to keep their sexual orientation a secret for fear of their teammates and coaches reactions—this is wholly unacceptable.
There have been many anti-bullying and pro-LGBT stories in the news of late from the launch of Lady Gaga's empowering Born This Way Foundation to Harvey Weinstein's documentary "Bully" (formerly known as The "Bully" Project) directed by Lee Hirsch. Stars including George Clooney, Brad Pitt, Kevin Bacon, Martin Sheen, Matthew Morrison, Jane Lynch, and Chris Colfer recently took part in the play reading based on the Proposition 8 trial titled "play 8" which raised $2 million for the organization American Foundation for Equal Rights.
Now you can also add the You Can Play Project (YCPP) to this impressive list as it's helping to fight the stigma and the hateful behavior that many players face. They are dedicated to "ensuring equality, respect and safety for all athletes, without regard to sexual orientation." The YCPP is striving to create a sports environment where coaches, teammates and fans judge players solely on what they contribute to the team and not on their sexuality.
Toronto Maple Leafs GM and President Brian Burke founded YCPP in memory of his son Brendan. Brendan, who was an up and coming Manager for the Miami University hockey team, died in a car accident in 2010. Brendan was openly gay and believed that "If you can play, you can play". This has become the motto of the YCPP.
Burke's other son Patrick who is a scout with the Philadelphia Flyers has teamed up to help spread this message in Brendan's honour. In fact, they made a video (beneath), starring some of the biggest names in the NHL. Players who have lent their names to this cause include: Duncan Keith of the Chicago Blackhawks, Brian Boyle of the New York Rangers, Matt Moulson of the New York Islanders, Dion Phaneuf and Joffrey Lupul of the Toronto Maple Leafs.
You Can Play – The Faceoff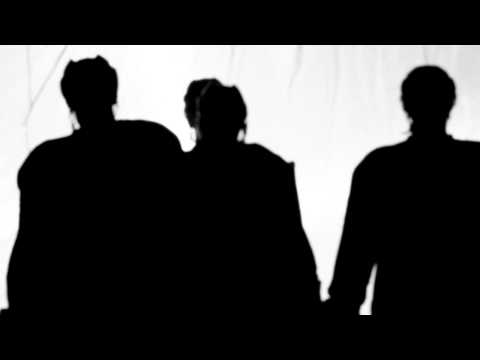 Half the battle with addressing homophobia in sports is shining a light on the issue to get it out of hiding. Having such high profile people like NHL players and even the Leafs GM spearheading this cause will bring it much needed media attention. However, that will only go so far. Everyone involved in sports on every level – fans, players, coaches, managers and executives – have to be committed to making a difference. That is why YCPP is asking people to pledge to help fight this growing epidemic. Take the pledge to join this crusade and fight for fairness in the locker room. By providing your zip/postal code and email address you are taking a stand and stating that you believe that "locker rooms should be safe and sports venues should be free from homophobia. Athletes should be judged on talent, heart and work ethic, not sexual orientation."
It is sad that in this day and age that homophobia still needs addressing with adults but it does and YCPP is doing just that and using pro hockey players so more people hear. This groundbreaking organization is making sure that players are treated fairly, with respect and judged only on their merit. I hope professional athletes and managers from all sport genres join in and lead by example as well.
_______________________________________________________________________________________
For nonprofit, nonprofit fundraising, CSR business and other news, connect with us on Twitter, Facebook and Linkedin or subscribe to our RSS feed.
Miratel Solutions is a Toronto call centre, eBusiness, and letter shop mail house specializing in professional fundraising services including telephone fundraising, online fundraising, lottery services, donation caging, donation processing and other donor management services. We are committed to our CSR business values in all contact centre services and mail house operations and advancing the missions of the nonprofits we proudly serve.