Bell Let's Talk Day for Mental Health Issues an Important CSR Business Program
As a Canadian call centre we take pride in our CSR business initiatives and social justice and green policies. Having said that, we also like to highlight the CSR business initiatives of other companies and how they are walking the talk. Though our initiatives might be on a smaller scale in comparison to larger corporations, we still find inspiration in their efforts and they motivate us to continue building on our own initiatives how/when/and where we can. One company (and trusted business partner of Miratel) run's an annual CSR business event which we have written about in 2012 and again in 2013 and its importance continues to grow. The event is Bell Let's Talk Day to promote mental health awareness with a focus on 4 critical pillars: anti-stigma, care and access, workplace health and research.
Talking is the first step towards meaningful change and to build greater awareness, acceptance, and action.
Canadian Olympian Clara Hughes is once again the face of Bell Let's Talk Day as she has been for years. Clara puts herself out there and shares her own personal mental health struggles to shed light on the subject in hopes of helping others. Joining Hughes this year are two Quebec personalities Stefie Shock and Michel Mpambara who also want to speak out about their own mental health stories. Also, sports figures Shea Emry and Joé Juneau, musicians Matthew Good and Robb Nash, comic Kevin Breel and TV National News team correspondent Seamus O'Regan are lending their voices to this very worthy cause. Together they are bringing attention to Bell Let's Talk Day and urging all Canadians to "talk, text and tweet about mental health to help end the stigma around mental illness and support mental health initiatives around the country."
Bell Let's Talk Day takes place on January 28th, 2024 and on this day they will donate five cents to mental health programs for every text message sent or long-distance call made by Bell or Bell Aliant customers. For those who are not Bell or Bell Aliant customers, a five cent donation will also be made for every tweet using hashtag #BellLetsTalk at @Bell_LetsTalk, and every Facebook share of that day's Bell Let's Talk Day image at Facebook.com/BellLetsTalk. By incorporating social media into the campaign, Bell is increasing the reach and engagement of the program and will get more people talking. As awareness increases the stigma attached to mental health issues will decrease.
In 2013, Canadians contributed a total of 96,266,266 texts, long distance calls, tweets and Facebook shares which resulted in $4,813,313.30 being added to the Bell Let's Talk funding total. This is obviously an ongoing initiative for Bell as they have now committed $62.5 million to "support a wide range of mental
health organizations, large and small, from coast to coast."
New in the 4th year of this event, they are taking Let's Talk a step further by adding Clara's Big Ride which will begin March 14, 2014 and last 110 days. It will encompass 12,000 km and 95 community stops. At these community stops Clara will share her own personal mental health story with students "to empower youth to better understand what mental health is to them and how they can support others who may be suffering." Clara's Big Ride will end on Canada Day, July 1st, in Ottawa.
Bell is one of Canada's largest communications company and they are using their vast resources to spread the word about this event and its cause across all platforms. This is an example of a large company utilizing its power and influence for the greater good. Mental health is not a glamorous cause with a lot of support, but it is an important one. We have all been impacted by it in some way. By championing this cause Bell will be able to ignite real change and help better the lives of those suffering. What more could you hope to accomplish through your CSR business initiatives? It's the very reason they should exist.
Check out the Bell Let's Talk website, download the toolkit, read about its initiatives, how you can help end the stigma or get help for someone in need. Join the conversation.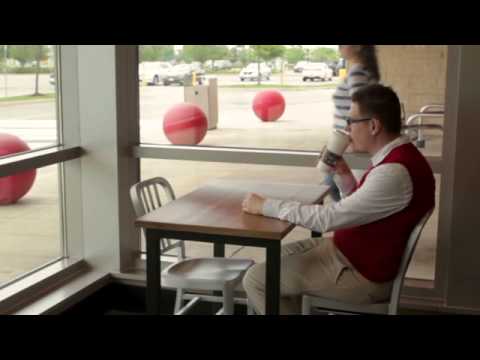 ___________________________________________________________________________________
For nonprofit, nonprofit fundraising, CSR business and other news, connect with us on Twitter, Facebook, Linkedin and Pinterest or subscribe to our RSS feed.
Miratel Solutions is a Toronto call centre, eBusiness, and letter shop mail house specializing in professional fundraising services including telephone fundraising, online fundraising, lottery services, donation caging, donation processing and other donor management services. We are committed to our CSR business values in all contact centre services and mail house operations and advancing the missions of the nonprofits we proudly serve.